How to become a Parisian in one hour
Posted on
July 11, 2014
by
Andreas
in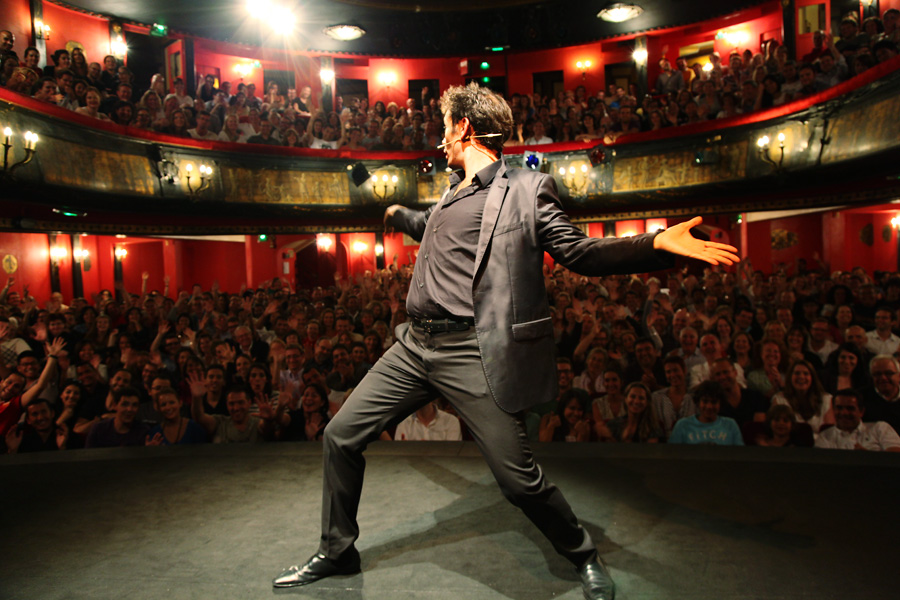 Looking to revise your English and have a good laugh in the process?
Then don't miss the Olivier Giraud stand-up routine on the ""Parisian Jungle"", all in English: How to become Parisian in one hour?
The showman takes to the stage at the Théâtre des Nouveautés as he openly mocks the Parisians and their behaviour! Shopping, stores, restaurants, taxis, the metro, nightclubs, bars… nothing is off limits! But it's all in light-hearted jest! Because before actor and comedian, Olivier Giraud is first and foremost… Parisian! What better than a real Parisian to tease our well-loved Capital? Hurry and get your tickets to see the year's major event, which runs until December 2014! So how much can Parisians laugh at themselves?
And don't worry that you won't understand: the show is for everyone, bilingual or language dunce!
From 4 July to 19 December 2014. Friday and Saturday at 7 pm, Sunday at 6 pm and Monday at 8 pm / Length: 1 hour 10 mins, no interval.
Gold: €37
Category 1: €31
Category 2: €24
Group rate possible for ten persons or more
Information and bookings
Béatrice Livet
Tel: +33 (0)1 47 70 62 63
beatrice@theatredesnouveautes.fr
http://www.theatredesnouveautes.fr/spectacle/olivier-giraud