BNP Paribas Masters – Major Tennis Tournament
Posted on
October 23, 2014
by
Hailey
in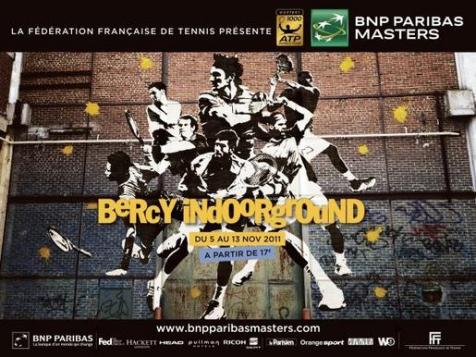 From 27 October To 2 November 2014
If you like tennis and you like competitions, then you will love the Bercy BNP Paribas Masters 1000 (formerly the Paris-Bercy Open), created in 1986, which is one of the nine biggest tournaments in the world after the Grand Slam events.
And the tournament will be held from 27 October to 2 November at Bercy! If you are a tennis-enthusiast, this tournament is not to be missed! Amongst the 1000 masters at Bercy you'll be able to see renowned tennis players such as Djokovic, Nadal, Federer and Tsonga.
This tournament is a chance for 14,000 spectators to see great players at an unforgettable event.
The atmosphere in the stadium plunges the spectators and supporters into a unique world (the 'indoorground' experience) that promises a show organised by renowned artists who work on the music, sound and visuals.
Don't miss this event – reserve your tickets now!
To reserve tickets, visit the official website of French Tennis Federation here: www.fft.fr/bnp-paribas-masters