Champs-Elysées goes pedestrian-only on First Sunday of Every Month
Posted on
June 16, 2016
by
Hailey
in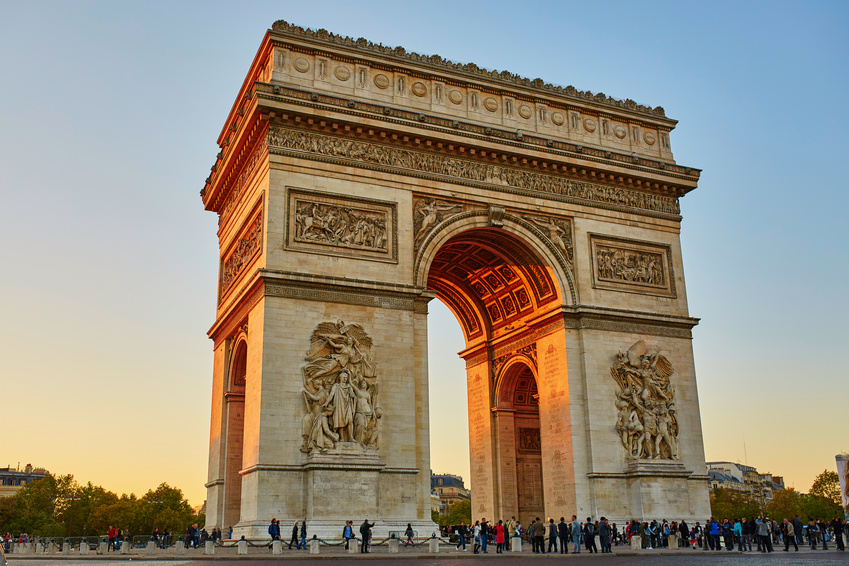 The Champs-Elysées is one of the most famous Parisian avenues in the world. This huge boulevard stretches from the Place de la Concorde to the Jardin des Tuileries ending at the Place Charles de Gaulle where the Arc de Triomphe proudly stands. On the Champs-Elysées, you will find shops, restaurants, cinemas and… cars. Plenty of cars…
Have you ever wondered what it would feel to experience the Champs-Elysées without all these cars driving around. If you come back to Paris, you will now be able to experience a silenced car-free Champs-Elysées on the first Sunday of every month.
Champs-Elysées goes car-free on the first Sundays of every month
Anne Hidalgo, the Mayor of Paris, announced at the beginning of 2016 that the Champs-Elysées would become pedestrian-only one Sunday of every month. This decision is a direct consequence of the success of the Paris car-free day that in September 2015. Mrs. Hidalgo thought it was perfectly okay to close this avenue that is usually packed with cars once a month.
With this measure, Anne Hidalgo's goal is to increase the pedestrian-only areas in Paris. This project will begin just after « Paris Plage », that takes place during summer, on the Seine banks between the Pont des Tuileries and the Pont Henri IV. With this measure, the Mayor aims at fighting smog in the City of Light and it already shows positive results as traffic in the city has decreased in 4% and the use of bicycles has increased in 8%.
An initiative hailed by Parisian pedestrians and cyclists
On May, 8, the pedestrians took over the Champs-Elysées without having to worry about the trafic.
It was just after the commemoration of the end of World War Two. Tourists and locals have all been delighted by this experience.
Interviewed by l'Express, a Dutch couple was surprised by the absence of cars: "We feel safe, usually we're stuck between cars. Today was really awesome, people are having fun and even sitting on the road."
The City of Paris decided make the Champs-Elysées car-free on May, 8 even if it was not the first Sunday of the month. Why is that ? Simply because May, 1 is Labor Day. A bank holiday when most people don't work… It was safer to organise this day on May 8th for security reasons to make sure there will be enough staff and policemen in charge of the event so that the day goes smoothly.
Mayor Anne Hidalgo stated that the Champs-Elysées is "the world's most beautiful avenue, but we wanted to make it even more beautiful… We wanted to have Parisians come back to this emblematic site that belongs to them."