Five Best Places for a Picnic in Paris
Posted on
April 13, 2015
by
Hailey
in
Spring has sprung, and there's sometimes no better place to be than in a city to experience the changing seasons. You don't get the openness of the countryside, nor the fresh smells of the seaside, but you do get something just as good. Picturesque parks and historic rivers make Paris a unique place to go for the warmer weather. And what better way to make the most of the rising temperatures and unique cityscapes than with a picnic?
Fiona McCoss, blog editor of The Paris Pass, was on a mission to find out the best places to picnic in Paris – or die trying! So roll out your mat and get a bottle of French champagne in that cool box.
Jardin Luxembourg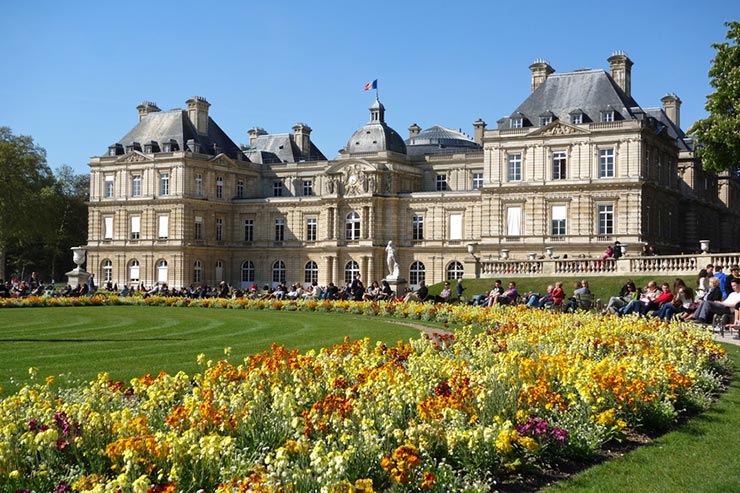 As one of the most famous public parks in Paris, this once private garden started out as the luxurious green project of Marie de Medici back in 1612. Her tastes, as you can see as you walk through the 23 hectares, were opulent yet tasteful, with tree-lined promenades and colourful flowerbeds. The stunning Medici fountain can still be seen here built in 1620, where some of the park's most iconic photos have been taken and where the trees tell the seasons by their changing leaves. Jardin Luxembourg is a favourite picnic spot for both Parisian locals and visitors alike, who flock to its picturesque green manicured lawns to take in the stunning panoramas of the Palace Luxembourg to the pool-sized fountain in front.
Square du Vert Galant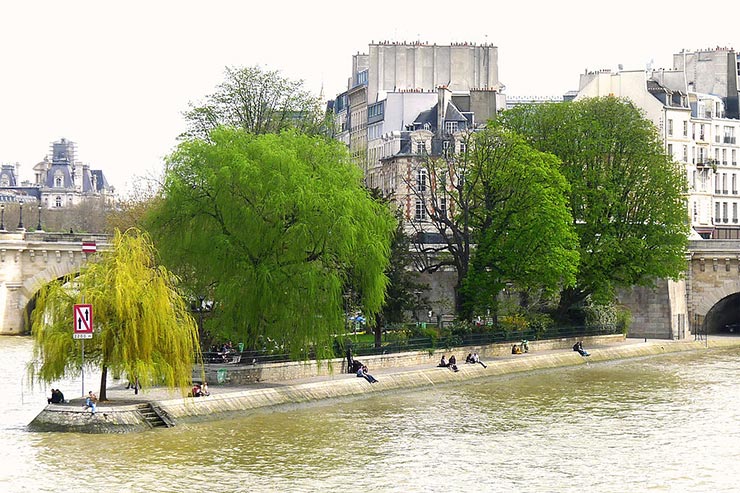 The Île de la Cité used to be the hub of Paris; the epicentre as it were. Home to two of the most famous landmarks in the city, Notre Dame Cathedral and Sainte-Chapelle, the island dates back to the medieval age when both cathedrals were built. As one of two remaining natural islands in the Seine, the Île de la Cité is nigh on one of the most impressive areas with not one but two top landmarks to its name. Although it might be a bit crowded, sneak past the tourists and work your way to the head of the island where you'll find a paved clearing tree lined promenade. The Square du Vert Galant, as it's called, is a quiet haven overlooking the Seine where you can bring your picnic mat and French delicacies and sit with your feet slung over the edge, taking it all in. You arguably can't beat it!
River Seine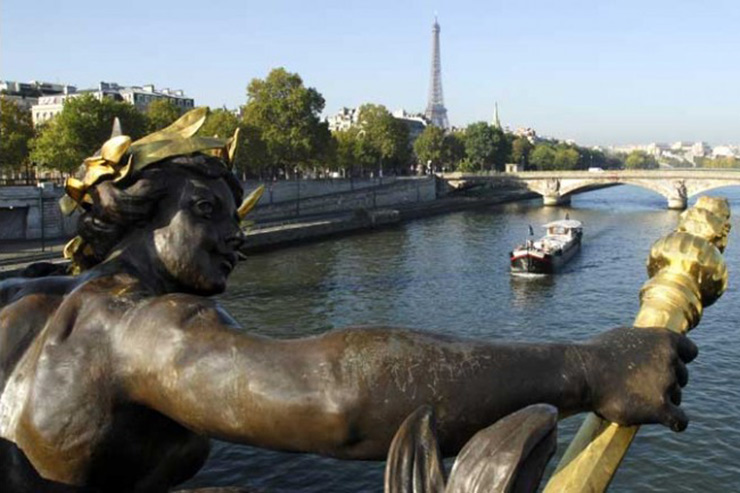 Paris' river Seine winds its way through the city and it's one of the Paris' most iconic features with its historic bridges linking the left and right banks together, offering some of the best vantage points to watch the sun go down. In the summer the annual beach comes to the Seine which makes for a great alternative to a grassy park to picnic in. If you're a fan of sand and need a beach fix then wait until the plage is back this year to unpack your sandwiches and strawberries. Set yourself out on some deckchairs and watch the world go by as roller-bladers weave their way through the crowds, all looking for that bit of sunshine on the Seine.
Tuileries Garden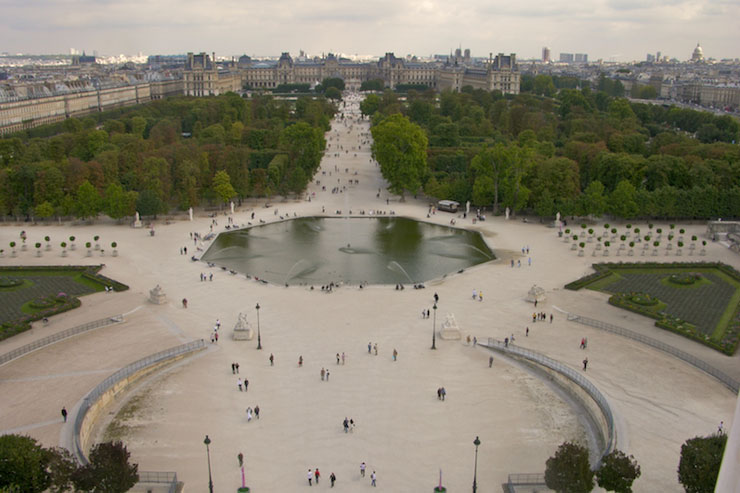 Right opposite the impressive 12th century Louvre and its iconic glass pyramid and between the Place de la Concorde, lie the Tuileries Garden. This central park in the 1e arrondissement in Paris is one of the most go-to picnic destinations, loved for its horseshoe, or Fer à cheval, the impressive Grand Bassin Octagonal, and the iconic Grande Allée for that post-picnic afternoon stroll. The original garden was designed in a Florentine fashion, by Catherine de Medici in 1559 when she decided to move into the Louvre; however there is little of it left as it passed through the hands of the kings falling into disrepair, even being used as a hunting ground and menagerie! Thanks to King Louis XIV who remodelled it and brought it back to splendour, can we owe this beautiful picnic spot.
Canal Saint-Martin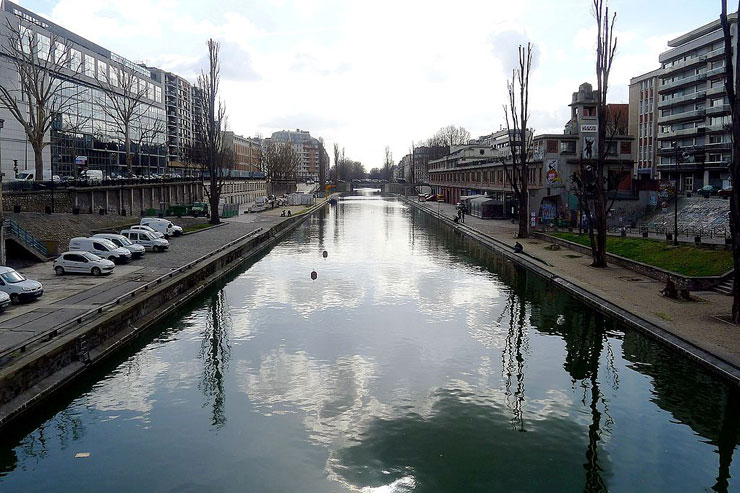 Paris' number one canal, Canal Saint-Martin, is a favourite with the locals, so you'll be guaranteed an authentic Parisian experience anywhere along its 4.5km of banks. It's budget but bourgeois, so the crowd here are both shabby but very chic; as is the cosmopolitan way. A great place for young twenty-or-thirty-somethings, Canal Saint Martin connects the Canal de l'Ourcq to the river Seine, running underground between Bastille and République metro stations. The best bit about this canal are the locks, bridges and sun traps which mean you can sit out for hours, and even if you run out of food or wine, there are plenty of local grocers or bars to stock up at! Bring a blanket though, as sitting on hard concrete for hours can be pretty tough…
Packing for the picnic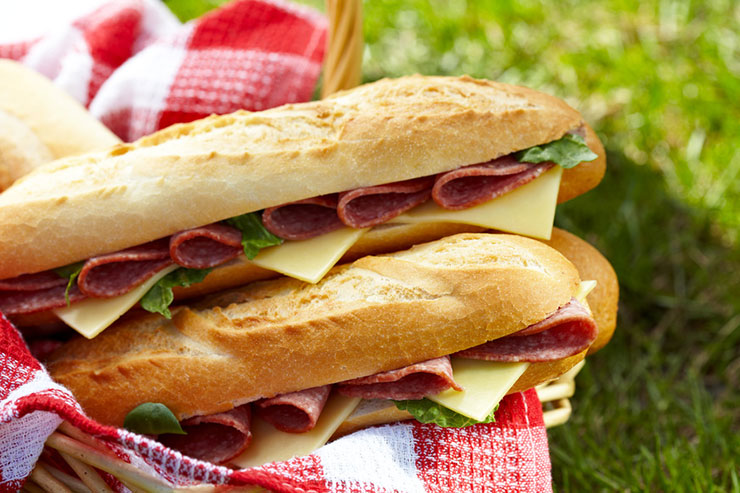 Once you've chosen your ultimate picnic destination; whether it be a historical park, quirky urban canal bank or man-made beach, next step is sorting out what to pack. As you're in Paris it would be a crime to break from French tradition so make sure you head to a local boulangerie for some freshly baked crusty baguettes, to pair with some cured meats and cheese from the fromagerie. Brie or camembert are great to eat warm, so they might survive the heat better. Finish it off with some fresh fruit and maybe some macarons for dessert and that all important bottle of wine! Salut!