Gladiator Live Score Screening in Paris
Posted on
September 9, 2014
by
Andreas
in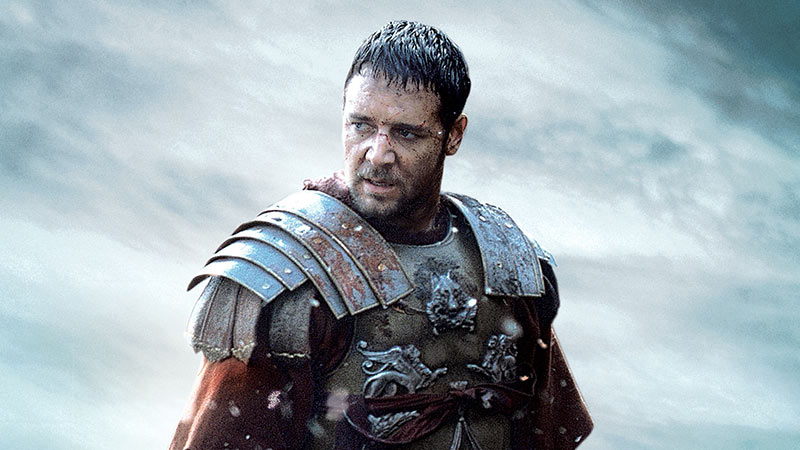 Have you heard about the live score screenings at the Palais des Congrès in Paris? The concept is simple: a film is shown while an orchestra simultaneously plays the entire soundtrack. The legendary 'Lord of the Rings' got the ball rolling a few months ago and it was such a success that the event was sold-out for all three parts!
Now it's the turn of another cult classic: 'Gladiator', a masterpiece that started the trend for epic cinema. On 26 and 27 September 2014, at 7:30 pm, the Palais des Congrès presents director Ridley Scott's most famous film, which won the Best Actor Oscar for its leading man: Russell Crowe. To accompany the screening, the 21st Century Orchestra will have the honour of performing live the fabulous soundtrack composed by the master of music for film: Hans Zimmer! More than 200 people are expected on stage, with Justin Freer conducting.
For those of you who have never seen the film, here is a quick summary: 'The story unfolds under the reign of the Roman Emperor Marcus Aurelius. His faithful general Maximus is devoted to him body and soul and bravely leads his troops from victory to victory until he falls foul of the jealousy of Marcus Aurelius' son, Commodus. Commodus orders that Maximus should be arrested and then executed, so he can seize power. Sold as a slave to escape being murdered, Maximus becomes the greatest gladiator in the kingdom and plots his revenge.'
The event promises to be as stunning as the film is outstanding.
Useful information
Palais des Congrès
2 place de la Porte Maillot
75017 PARIS
26 & 27 September 2014 at 7:30 pm