The Nights of Stars
Posted on
August 1, 2014
by
Hailey
in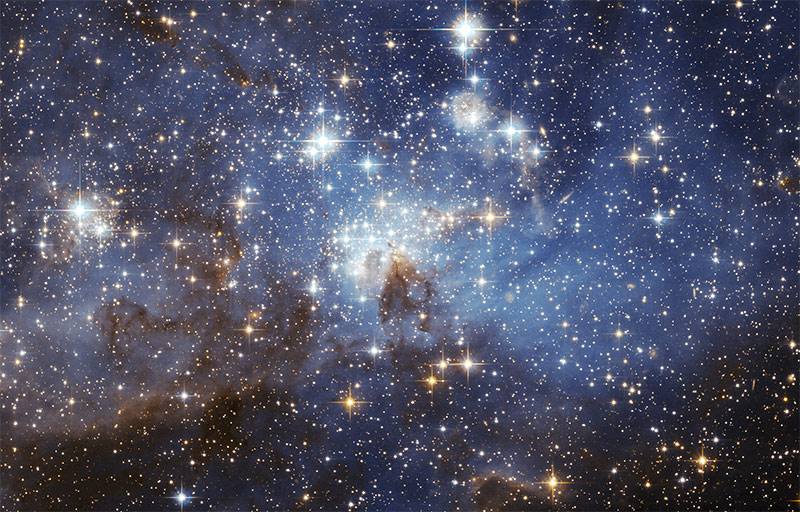 Copyright : "Starsinthesky" by European Space Agency (ESA/Hubble). Credit ESA/Hubble in any reuse of this image. Full details at
http://www.spacetelescope.org/copyright.html
– European Space Agency (ESA/Hubble). Licensed under CC BY-SA 3.0 via Wikimedia Commons.
Who hasn't spent part of a night gazing at our superb celestial vault? Admit that you've marvelled at the beauty of the sky and the stars twinkling light-years away from our little planet at least once in your life. If you'd like to find out more about what they have to tell us about their history and mysteries, we've got the perfect event for you.
The famous Montparnasse Tower welcomes you to the "Nights of Stars" from 1 to 3 August 2014, when its observation deck, "L'Espace 56", becomes a huge outdoor observatory between 9 pm and 1 am. Come gaze at the stars, constellations and comets. In partnership with the National Centre of Space Studies (CNES) and the French Astronomy Association (AFA), you can learn how to read the sky from different viewpoints, ask professionals your questions (who has never wondered where comets come from?) and participate in workshops on space exploration!
The programme includes supervised observation, lectures about comets and the Rosetta space probe, a photo exhibit and fun workshops. The best part is that in several countries of Europe and Africa, hundreds of people participating in the same event will be looking up at the sky at the same time as you!
The three evenings are open to all. Feel free to participate! Ring 01 45 38 66 19 for more details.
Date: from August 1 2014 to August 3 2014
Times: 9 pm to 1 am Friday and Saturday, until midnight on Sunday. Last admission 30 minutes before closing time. The activities are free, but an entrance fee is charged to go up the tower.
Admission: Adults: €14.50 / Students (16-20 years old): €11.50 / Children 7-15 years old: €9.