Paris "happy hours" #3
Posted on
May 21, 2014
by
Andreas
in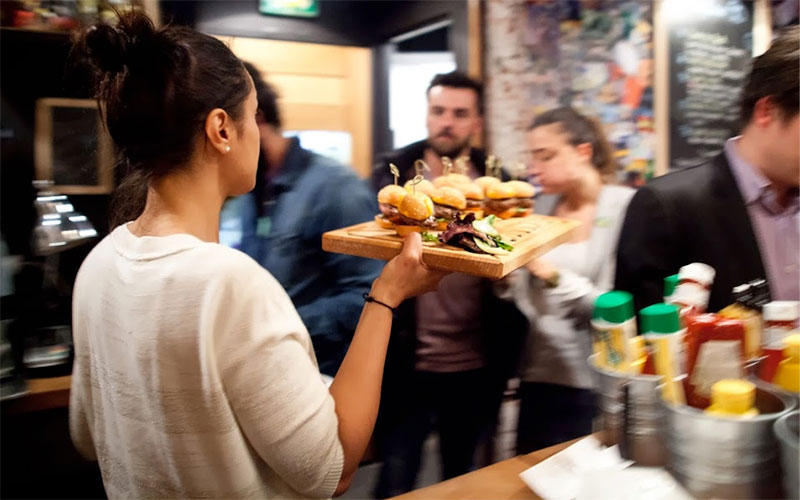 It's happy-hour time in Paris! And no, forget the peanuts!
This year, Paris City Hall is inviting you to its 2014 "Heures heureuses" event!
Just imagine: for three days, from 21 to 23 May, from 6 to 9 p.m., you can do the tour of more than 200 drinking holes, restaurants and shops and enjoy their nibbles, tapas, skewers, antipasti… for only € 2! Sweet or savoury, there will be something for every taste. Michelin-star chef Thierry Marx is the special patron of the event. It promises to be a culinary world tour that you won't forget!
But there's more! This year, for the first time, the event will carry on until 24 May, from 11 a.m. to 23 p.m. at the Docks-Cité de la Mode et du Design, for an unusual gathering around Parisian street food! And if you stay until nightfall, a cinema of colours and flavours will be set up especially for you!
So make the most of your visit to Paris and get your "Heures Heureuses" passport at the Paris City Hall or in any of the participating establishments. More information on the "Heures heureuses" Facebook page and on Twitter @HeuresHeureuses.