Six unmissable summer festivals in Paris
Posted on
July 1, 2014
by
Hailey
in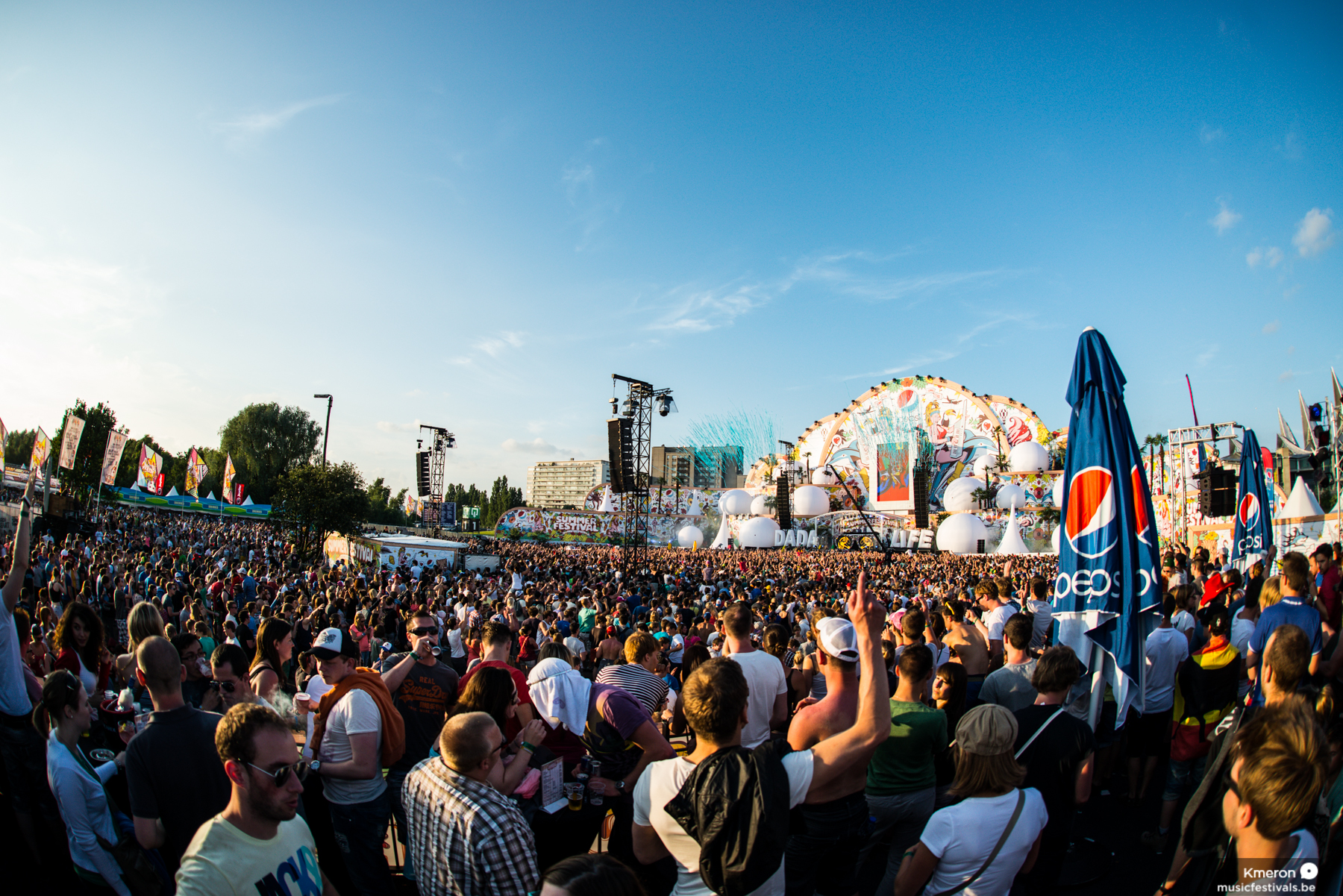 La Défense Jazz Festival → 29/06 to 06/07
If you haven't had your festival quota this year, the 2014 schedule in your favourite capital will fix that! The La Défense Jazz Festival hosts artists from around the world and invites you to shake your hips over lunchtime (12 pm to 2 pm) to jazz, blues, soul, funk, electro, hip hop and rock! Join Paris once again on the La Défense Esplanade for a top-quality artistic line-up from Sunday 29 June to Sunday 6 July.
Organised by the Hauts-de-Seine General Council, the festival invites you to enjoy some lunchtime music and begin your summer in the sun with a series of free outdoor concerts!
For more information, visit the official event website.
All Star Festival → 01/07/14 to 04/08/14
Paris sways to the sound of jazz this summer! Famous Paris concert hall and jazz haven, New Morning, invites you to the All Stars Festival from 1 July to 4 August. All the biggest jazz stars from around the world will be there, including Tony Joe White, Otis Taylor and Christian Scott! Come and enjoy this legendary, major venue and enjoy quality music for an entire month!
Practical information
From 1 July to 4 August 2014
At New Morning
Days Off Festival 2014
The famous Days Off Festival is all set to return for its fifth consecutive year from 1 to 10 July 2014!
With fantastic line-ups in previous years, the festival is back with a bang at the Cité de la Musique and the Salle Pleyel in Paris! Guests of honour: Etienne Daho, who will play private concerts on 1, 5 and 8 July, Damon Albarn in concert on 9 July, Rufus Wainwright who will treat you to a solo on 6 July and finally, Eels in concert on 10 July! And they're not alone because you're in for an incredible ten-day line-up of major names!
Practical information
From 1 to 10 July 2014
Cité de la Musique and Salle Pleyel
The Peacock Society
Paris' Parc Floral is proud to host the second The Peacock Society Festival this year!
On 11 and 12 July, join the biggest names in electro including Paul Kalkbrenner, Brodinski, Darkside Richie Hawtin, Cassius and Henri Chandler who will be on hand to thrill fans of good music! Devised by We Love Art & Savoir-Faire, it's THE music event of the summer! Don't miss this incredible Paris event with surprises aplenty such as secret pavilions, pop-up stores, games and much more!
Practical information
Friday 11 and Saturday 12 July 2014
Times: From 8 pm to 7 am
Parc Floral in Paris
Rate: Early Bird from €55 (places limited!) available at digitick.com on Thursday 10 April at 3 pm.
Rock En Seine 2014
Rock-en-Seine 2014 is undoubtedly THE unmissable rock festival this summer!
Rock fans, get ready for three days of non-stop music from the biggest names in rock on 22, 23 and 24 August 2014. The Domaine National du Parc de Saint-Cloud is the venue for an array of national and international artists including Portishead, the Prodigy, Queens of the Stone Age and the Arctic Monkeys!
And what better than to win your 3-day pass for the festival at: http://www.sortiraparis.com/scenes/concert-musique/articles/50710-festival-rock-en-seine-2014-a-saint-cloud-programme-et-artistes-gagnez-votre-pas
What are you waiting for? Buy your passes now!
Paris Hip Hop Festival 2014 (from 22 June to 6 July)
For a fitting end to the top six unmissable Paris festivals this summer, we present the famous Paris Hip Hop Festival 2014, organised as part of the Hip Hop fortnight (Quinzaine du Hip-Hop) and represented by Kery James in person who extols the leitmotif, ""we are not doomed to failure""!
Created in 2005 by Hip-Hop Citoyens, the aim of this festival is to promote a ""symbolic and unifying"" exchange in this arena. Running from 22 June to 6 July in Paris and the suburbs, it gives young people, fans and professionals the chance to share and come together. Put the date in your diary and experience an urban culture buzzing through the streets of Paris! The line-up includes national and international headliners such as M.I.A, Nas, Laetitia Dana and Rachel Claudio!"