The Top 3 Vegetarian Restaurants in Paris
Posted on
May 16, 2016
by
Hailey
in
Whatever your reason respect for animals, for the planet or for your own health eating vegetarian is perhaps something you already do or might be considering. It doesn't mean, however, contenting oneself with eating boring, tasteless dishes or giving up going to restaurants with foodie friends who love to eat everything! Here are three Parisian restaurants that won't disappoint and that'll ensure you and your friends a fantastic evening out cruelty free.
East Side Burger

East Side Burger markets itself as a fast-food vegetarian joint. The menu is everything you'll find at a non-vegetarian restaurant, and then some: burgers, hot dogs, cheese nuggets, fries, quiches and other veggie munchies that will live up to your comfort food cravings and guarantee a good time out! Far from the somewhat outdated image of gluten-free restaurants, everything has been thought of at East Side Burger. From the deco to its logo and from seitan (vegetarian mock meat) to organic tofu, everything has received a major makeover. Let's not talk about the desert menu which will no doubt seduce non-believers: cheesecake, cupcakes, cookies and other American deserts spruced up à la vegetarian will change anyone's mind about vegetarian food being too plain, too diet-conscious and too healthy!
60 Boulevard Voltaire, 75001 Paris (open Mon.-Fri., noon-3 p.m. and 7 p.m.-9:30 p.m., Sat. noon-9:30 p.m.)
Bob's Kitchen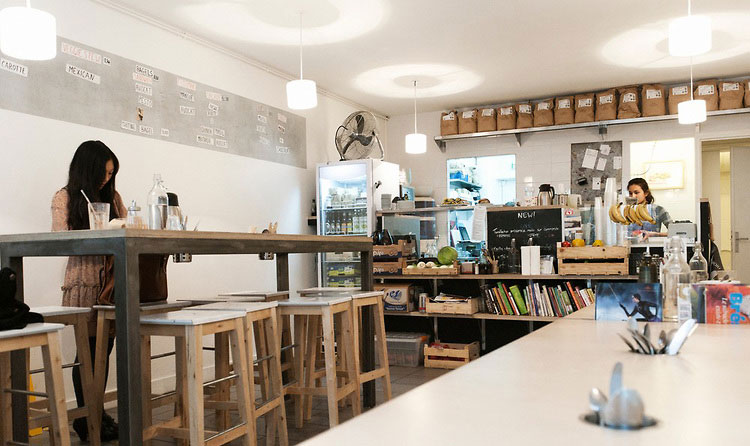 Looking for proof that it's possible to be vegetarian and trendy? Look no further! At Bob's Kitchen you'll discover delicious bagels, vegan Japanese maki, and veggie stew. In a neat and uncluttered deco with large tables where hipsters and on-the-go workers rub elbows, you could seriously think yourself in Portland where eating a vegan, gluten-free crumble is as natural as going to the movies for vegetarians and non-vegetarians alike. If you're looking to treat yourself and hang out with friends, head to Bob's Kitchen for a tasty lunch or for an afternoon snack of granola and smoothies. Keep in mind that since the place is well-known and fills up fast — better to get there early for lunch.
74, rue des Gravilliers, Paris 3 (open Mon.-Fri., 8 a.m.-3 p.m. and weekends, 8 a.m.-4 p.m.). Telephone: +33 (0)9 52 55 11 66
Soya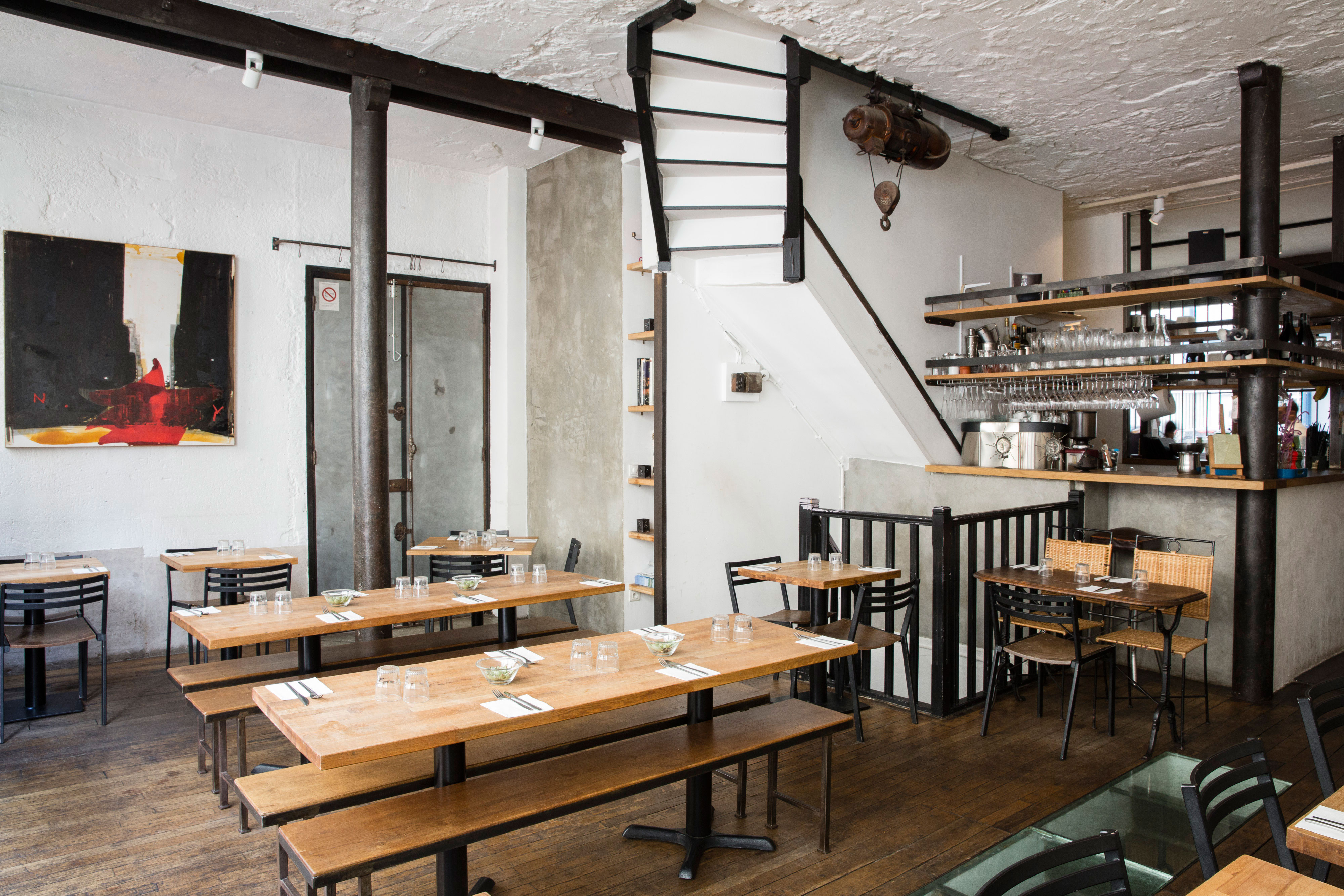 Although Soya is above all a self-proclaimed organic fusion restaurant, its menu remains staunchly vegetarian. You might think otherwise when looking over the menu and its saliva-producing dishes like mozzarella di bufala, fresh algae tartar, hummus, tofu couscous, mushroom lasagna and orange-hazelnut crumble…its inspirations are vast and the range of savors is infinite. Soya is a bit of a neighborhood secret that attracts locals and trendy young people in search of a healthy brunch meal set amid a simple, modern deco (large windows, bare tables). Need we say there's an all-you-can-eat buffet?!
20, rue de la Pierre Levée, 11th arrondissement Paris (open Tuesday nights to Sunday noon for brunch, closed on Mondays).