A "Tour de France" Coach Trip in 12 Days
Posted on
April 16, 2014
by
Andreas
in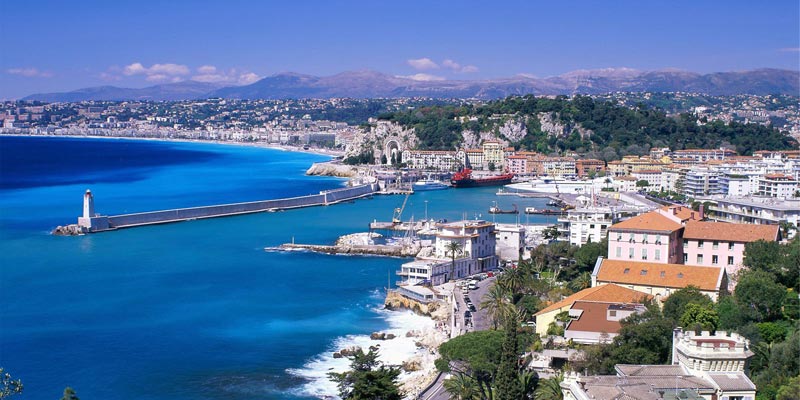 From Mont Saint Michel to Côte d'Azur
A big loop across France aboard a luxury coach, this is the exclusive new trip that ParisCityVision is offering. This extensive journey gives a prominent place to the Western and Southern parts of the country.
When you think of the "Tour de France" bike race, images of sweating competitors assaulting the great Alpine and Pyrenean passes come to mind. The landscapes' beauty is combined with extreme effort. ParisCityVision is offering the same stunning scenery of 4 main French regions, yet without the effort, aboard a luxury coach.
Departing from Paris, this 12 day trip first heads to the West with a visit of the Mont Saint Michel and the Brittany coast line. The tour then travels to the South West: the Loire Valley, Limoges and its porcelain manufacturers and to Saint-Emilion, the oldest wine appellation of the Bordeaux region. The journey then continues eastward through Languedoc, Provence and the sunny Cote d'Azur. Before returning northward to the valley of the Seine, it goes through the Rhone valley, the Beaujolais wine route and Burgundy.
This tour offers a digest of France's major landmarks: Mont Saint Michel, Saint-Malo, Périgord, Saint-Emilion , Bordeaux, Carcassonne , Arles, Aix-en- Provence, Saint-Paul-de-Vence , Nice, Grasse, Monaco , Marseille, Avignon, Lyon, Beaune and Vezelay.
Besides the discovery of great French cities, the trip also has an epicurean side, with a large place granted to French gastronomy and wine tasting (in the Bordeaux, Beaujolais and Burgundy regions).
This road trip is guided in English and Spanish and departs on May 20th, June 10th, July 8th, September 2nd, 16th and 30th. Departure and return are from the ParisCityVision agency in the first district of Paris.
This unforgettable experience costs 2 995 € and includes our marvelous professional guide services, entrance tickets, accommodation at 3 star hotels, three gourmet dinners and one typical lunch.
Check out the trip full description at: https://www.pariscityvision.com/en/visitfrance-12daytrip