Top 10 places to watch the 2014 World Cup in Paris
Posted on
July 4, 2014
by
Hailey
in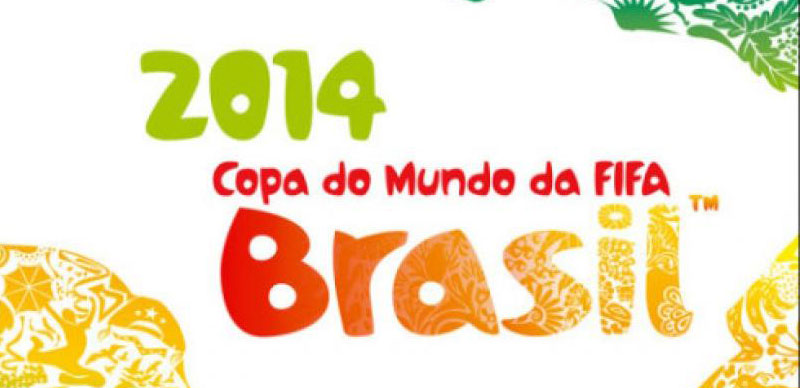 The tournament kick-off is behind us and its first matches have already been played!We can finally say that the 2014 Football World Cup is officially underway! Of course, because this is the most highly anticipated event of the year, you will not settle for staying home alone in front of your television, beer in hand… A beer, yes – but not just anywhere! That is why today we are serving up a small selection of the can't-miss places in Paris where you absolutely MUST go to watch some of the 64 matches that will take place between 12 June and 13 July.
Au Ballon
It would be unthinkable to miss the opening of the most famous pop-up bar in Paris. From 12 June to 14 July, ""Au Ballon"" throws open its doors for evenings devoted entirely to the famous beautiful game! It will show every match with no exceptions (well, there is one: the Côte d'Ivoire-Japan match at 3:00 am) and of course you can throw back a few beers and savour a fish and chips from Sunken Chips or a traditional ham and butter sandwich (you are in Paris after all). Head to 17 Rue de Mazagran in the 10th arrondissement (metro: Strasbourg St-Denis) for THE bar of the Cup. Plus there are also activities between the matches: table football tournament, thematic film series, music and much more.
Le Players
No telly in the house? No worries. Head straight to ""Le Players"" at 161 Rue Montmartre. This bar is aptly named because it is dedicated to all major sporting events. A statistic to chew on: there are no fewer than 30 HD screens to broadcast all the matches! Wear the colours of Brazil and come enjoy the special World Cup menu as you watch or just order a drink to share your passion and party into the wee hours.
Kia Cabana
This year Paris went big for the World Cup: auto manufacturer Kia, an official partner of the 2014 World Cup, had the brilliant idea of setting up a party barge on the banks of the Seine in the 8th arrondissement to bring Brazil to you. So for the entire duration of the tournament, you can enjoy a real white sand beach, a village, palm trees and even a stadium! In addition to watching all the matches at night, you can also sip on Rio-inspired cocktails, eat Brazilian dishes, take Capoeira dance lessons and even meet Brazilian designers. There is a family ambiance on the weekend with activities for the little ones.
Tout le Monde en Parle
Another restaurant that is shining a spotlight on football through 13 July! With a big screen to air all 64 matches, this spot is clearly going all out to support football this year! Its plans include a festive ambiance all night long, cocktails and deckchairs offering the most beautiful panoramic view of Paris from the restaurant's vast and lovely terrace. And that's not all: to properly celebrate a win by your favourite team, you can switch into club mode for the rest of the night. That is why it's the talk of the town, including at PARISCityVISION 😉
Europacorp Cinema in Aéroville
Who among us has not dreamed of watching our favourite sport on a giant screen?That is now a possibility thanks to the Europacorp cinema at the Aéroville shopping centre, which is open throughout the World Cup to replay matches! Can you guess the best part? All the sessions are FREE! It's true! You do not have to buy or reserve a spot. Just show up, knowing that early arrivals can lounge in the comfy oversize sofas in the theatre! Everyone else will head to the bar for happy hour, beers, popcorn, ice creams and champagne! For the occasion, all the restaurants at the centre will stay open until midnight for hungry night owls! Don't wait another minute: check out the schedule and get a move on!
Mad Boat & Mad Garden barge
Another river barge, but this one is moored in the 13th arrondissement of Paris. A sunny oasis with deckchairs, table football on the beach and matches airing on big screens.For no charge, the Mad Boat crew welcomes you aboard for electrical evenings at its vintage veranda bar with cocktails, drinks and live music, at its club bar with DJs, live music and shows and at its 400 m² terrace across from the boat which boasts sofas and deckchairs. And to commemorate your evening with a souvenir, stop by the Mad Cabine, the official photo booth of the barge! Whether you like football or not, it is the perfect opportunity to enjoy a Brazilian inspired night. (With an accent, please.)
Sports Bar at Disney Village
Even Mickey Mouse is getting in on the act? Then you have no more excuses!It is one of the biggest sport events of the year: the Disney Sports Bar is officially welcoming the 2014 World Cup to Disney Village! Events, musicians, dancers, free games and, of course, broadcasts of all the matches: that is precisely what awaits you at your favourite theme park. What could be better after a day of rides and whimsy than watching a good football match on a big screen against a samba backdrop?
Grito Gol Club Betclic
Everyone knows about Betclic, the online sport betting site. After its celebrated ""Pool Bar"" in 2012, the web site is back to set up shop at Favela Chic in Paris and live on Brazilian time! This year, the essential spot welcomes all the capital's football fans throughout the entire pool phase!
What's on tap
Broadcasting of all Cup matches!
Grito Gol challenge! What is it? It is THE contest of the cup! In sum: from 5 to 26 June, record your GRITO GOL yell using the Betclic Facebook page app on the Internet or your tablet or mobile device. You can also do it in person at Favela Chic at the Betclic Grito Box! The 10 most entertaining and original videos that receive the most votes will face off between 27 June and 3 July for a chance to win a one-week, all-football trip to Spain with tickets to two matches!
Pavillon de l'Arsenal
To avoid becoming a complete couch potato after a month in front of the television, some are combining art with sport! Such is the case at Pavillon de l'Arsenal, the information, documentation and exhibition centre devoted to urban planning and architecture in Paris. Killing two birds with one stone, the centre is using its ""Sport: Portrait of a Metropolis"" exhibit as a happy excuse to air the opening match and all the matches of the French team. In addition to that, you can have a guided tour of the exhibit and take advantage of the special appearance of ""Caravane Dorée"", the famous mobile gourmet restaurant which will be serving excellent Brazilian barbecue.
Le Cannibale Café
Let us assume that you have persuaded your better half that you simply must watch EVERY match of this celebrated World Cup. Unfortunately, the condition is that you have to watch them somewhere else. Luckily we have found the solution for you! Le Cannibale Café will be delighted to host you every night for its daily broadcasts on a giant screen, followed by themed DJ sets to celebrate victory… Or to console yourself in defeat 🙂 And you will not die of hunger thanks to the ""all homemade"" brasserie-style menu. Nor of thirst thanks to its reasonably priced beers, nor of heat thanks to its large terrace. Life is beautiful, is it not?We encourage you to tell us about your favourite places to watch the World Cup, whether in Paris or elsewhere!